Most Norwe­gians have a relationship with the "Christmas kettle", which the Salvation Army has been placing on street corners and market squares around the country since 1901.
This reflects Christmas spirit and tradition for many people, but for others it repre­sents something as important as food, warm clothes – and dignity. From the start, numerous Norwe­gians have parti­ci­pated in the voluntary drive which makes their society warmer and reduces its differences.
We in PTG have once again chosen to make a donation to the kettle rather than sending seasonal greetings to our customers and partners.
Thanks to many generous givers, the Christmas kettle still keeps hot at more than 220 sites in Norway during December. And the volunte­ering spirit fortu­nately remains strong, with many people making a contri­bution by standing beside the pot.
More than 16 000 hours of unpaid work are done by staff and members of the Salvation Army, as well as volunteers, sports teams, politi­cians and other fantastic enthus­iasts who make it possible to watch over the kettles everywhere.
Read more about the Christmas kettle (in Norwegian only) here:
Make your own contri­bution here.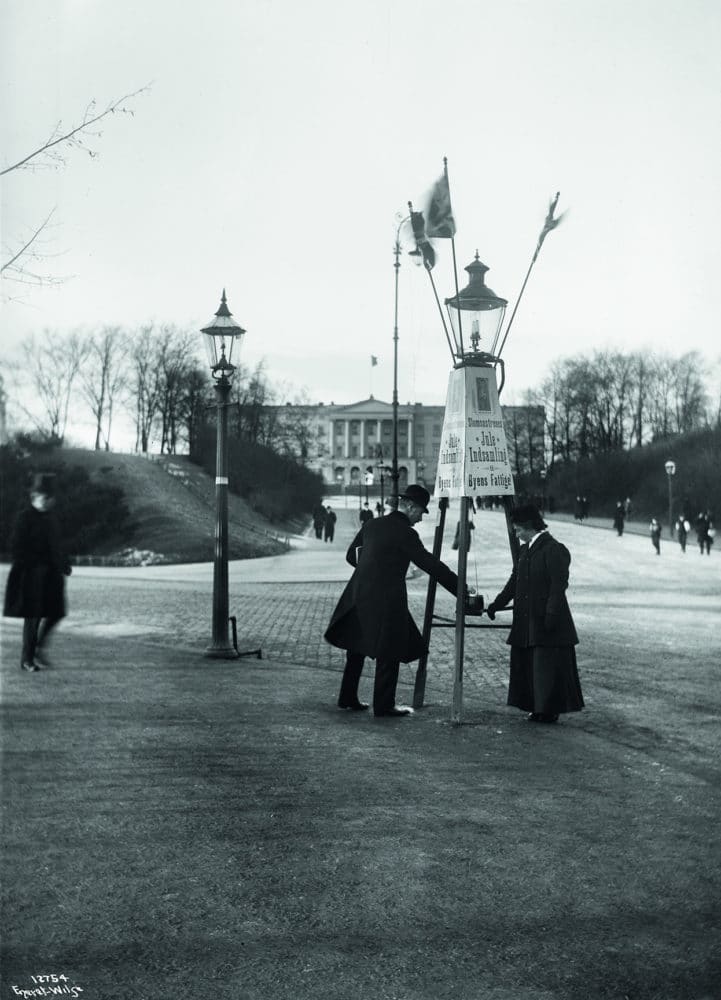 The Christmas kettle was inaugu­rated in Norway in 1901 to collect money for people who needed a helping hand. Even in our own day, people need your help. You money goes on food, clothes, firewood, leisure activities, social meeting places and other financial assistance. (Photo­graph taken by Anders Beer Wilse in 1910.)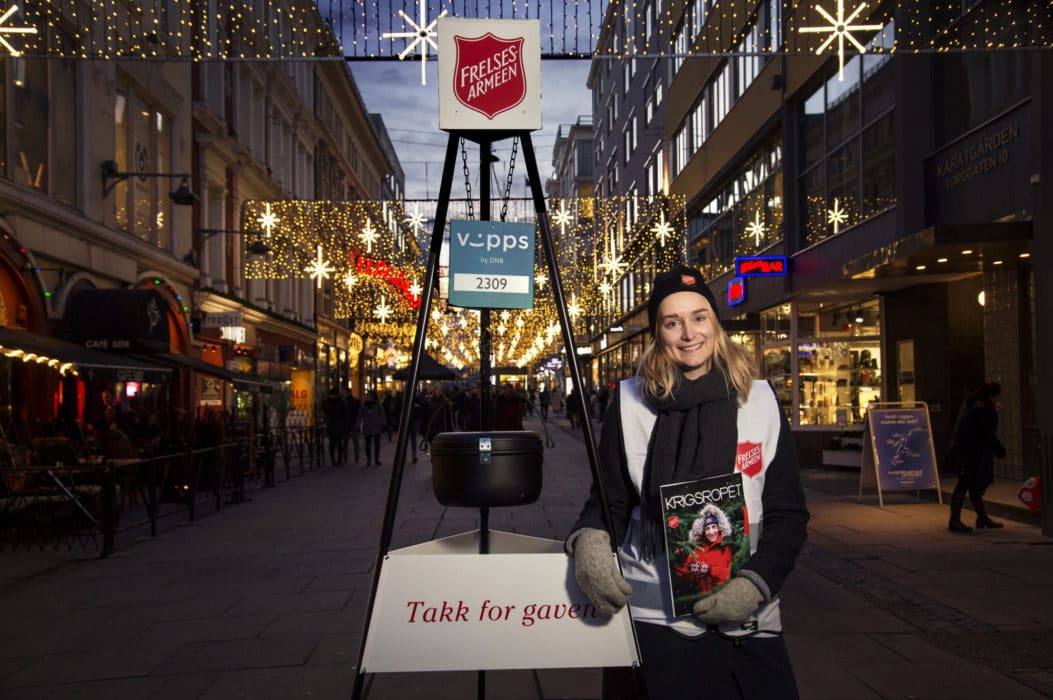 Volunteers spend more than 16 000 hours every year serving with the Christmas kettle to ensure that every giver gets a thank-you. (Photo: Frelsesarmeen.)