Good climate of colla­bo­ration in Rørvik. From left: Ragnvald Pettersen, CEO, Rørvik Fisk AS, Amund Johansen , CEO, PTG Rørvik Kulde AS, and Sturla Johansen, PTG Rørvik Kulde AS. Photo: Rørvik Kulde.
"An intense desire to deliver high quality – at the right time – underpins all our products and services," says Ragnvald Pettersen, CEO at Rørvik Fisk north of Trondheim.
Meeting that ambition also requires that the fish maintain a perfect tempe­rature. PTG Rørvik Kulde is now well under way in renewing part of the refri­ge­ration plant at Rørvik Fisk and, once the new ice machine is in place, the latter will also have a much smaller environ­mental footprint than before.
Local quality food since 1927
The story of Rørvik Fisk began in 1927 with Marie and Øivind Pettersen, parents of the present CEO. While his father sold fresh fish, his mother began processing fish products by hand in the cellar of their home at Rørvik.
The company now delivers fresh, frozen and salted fish to an inter­na­tional market as well as fish products to Norway's retail sector.
"My parents built up the company on the basis of delivering high quality," says Pettersen. "We've maintained this base value when making both traditional and innovative products."
Own ice production
With its production facilities and several fish reception units, Rørvik Fisk ranks today as a leading player in Trøndelag county's fishing sector. The ability to produce ice on the spot is therefore very important.
"We're completely dependent on producing our own ice to run our company," comments Pettersen. "We receive 4 000 tonnes of fish annually which we process for the Norwegian market, fresh-pack for such markets as Belgium, France and Spain, or export frozen to eastern Europe and Egypt."
In addition to the company's own consumption, he adds that it sells ice to fishermen and says that great emphasis is given to good relations with the fishing fleet.
"That's not only because it delivers our raw material, but also because this relationship is crucial for maintaining the high level of quality we want."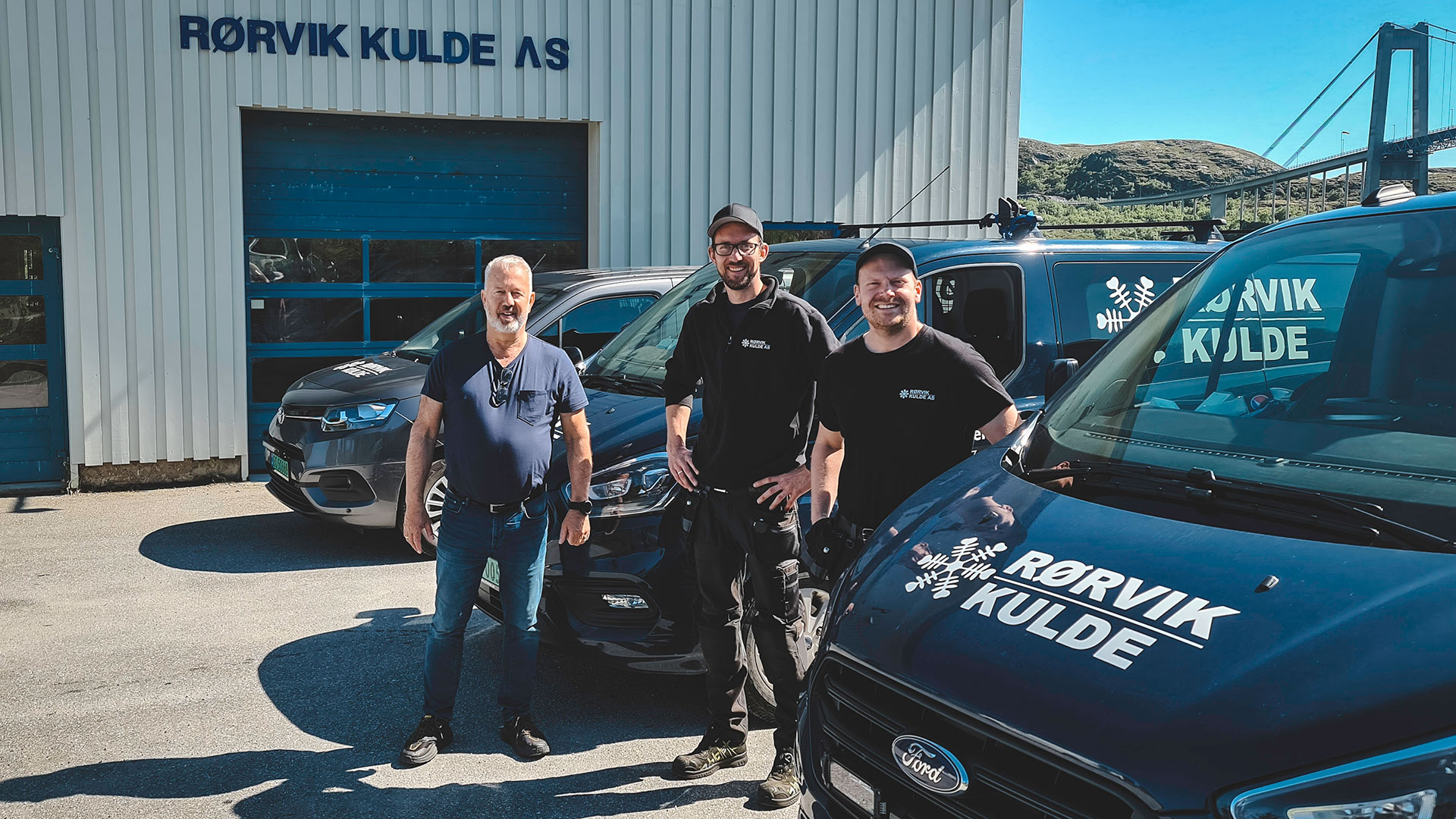 Rørvik Kulde AS became part of PTG in July 2022.
Local forces
When one of the two existing ice machines was ready for replacement this summer, local resources came to the company's aid. PTG Rørvik Kulde, which recently changed its name from Rørvik Kulde, won the job of upgrading the plant.
The old machine being replaced is a condenser type using Freon R22 as its refri­gerant. It has stood in the factory since before the present owner took it over in 1994. Because of its negative impact on the environment and the ozone layer, refilling with R22 was banned by Norway in 2015.
"We're installing a TS 8 ice machine, a compressor and an air-cooled condenser," reports Amund Johansen, who recently took over as CEO at PTG Rørvik Kulde.
"The machine has a daily capacity of 20 tonnes of plate ice. It uses ammonia as its refri­gerant, a natural and environment-friendly medium which is highly suitable for cooling and freezing."
Ammonia makes no contri­bution to the green­house effect, he explains. It has a global warming potential [GWP] of zero, compared with 1 810 for the machine being replaced.
"It's good to be able to choose something more environment-friendly," affirms Pettersen.
"Mainte­nance costs have also been a very important consi­de­ration in choosing new technology. We're dependent on operating profi­tably, and any investment in our industry must therefore be carefully assessed."