Runar Jørgensen, head of the heat-pump department at PTG Helgeland, is selling heat pumps like never before. Photo: PTG
Things are taking off on the heat-pump front in the Helgeland region. With well over 500 units installed so far this year, PTG Helgeland is comfor­tably on track to beat its sensa­tional 2021 record of 700 sales to private customers.
On Monday 31 October alone, the division installed nine new heat pumps in this part of northern Norway, which has about 34 000 house­holds in all.
"Replacing old paraffin heaters and wood-burning stoves with air-to-air heat pumps repre­sents the green shift in practice," observes Johan Lindseth, general manager at PTG Helgeland.
The division had two heat-pump installers at 1 January, but will end the year with four employees dedicated to this work – three in Mosjøen and one at Mo i Rana.
The heat-pump department in Mosjøen is headed by Runar Jørgensen, who has been installing such units since 2007. That makes him probably one of northern Europe's most experi­enced specia­lists with these devices and defini­tively PTG's biggest expert in the field.
"We're selling like hot cakes, and could have sold even more if we had the personnel," he reports. "The main attraction for the customer when opting for a heat pump is lower elect­ricity consumption combined with ease of use and greater comfort. At the same time, it makes a good contri­bution to the environment."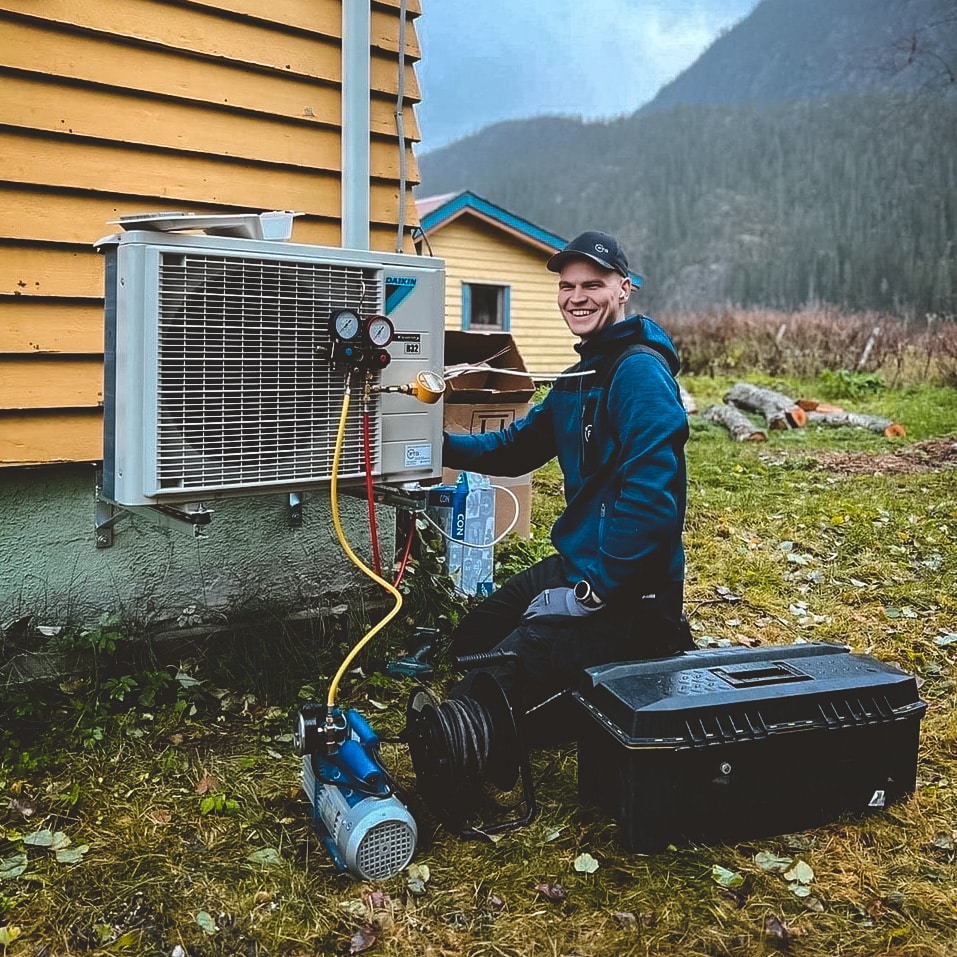 Heat-pump installer Adrian Haugen does his job in every kind of weather. Photo: PTG