With its Blue Building, Nord University will be pursuing research and education at an advanced national and inter­na­tional level. Photo: Nord University.
Respon­s­i­bility for ensuring the right tempe­ra­tures when Nord University in Bodø opens its new Blue Building for fishing-related research, education and devel­opment in 2024 rests with PTG.
The new facility will provide modern labora­tories, lecture halls and offices for the faculty of biosciences and aquaculture. Covering 8 400 m², it is intended to help scien­tists, students and industry come up with the sustai­nable solutions the world needs.
Among its features is a freezer room which maintains a tempe­rature of ‑40°C, so that students can test seafood storage and quality.
PTG Multi­Kulde in Bodø s supplying the air conditioning system for the building. Its delivery comprises two propane-chiller cooling plants, a propane liquid-to-water geothermal heat pump which captures solar energy stored below ground, and an environment-friendly CO2 refri­ge­ration plant.
"This is a positive devel­opment in an environment-friendly direction," says Mikael Andersen at PTG Multi­Kulde AS in Bodø. "Work starts in January and is due for completion in the autumn of 2023."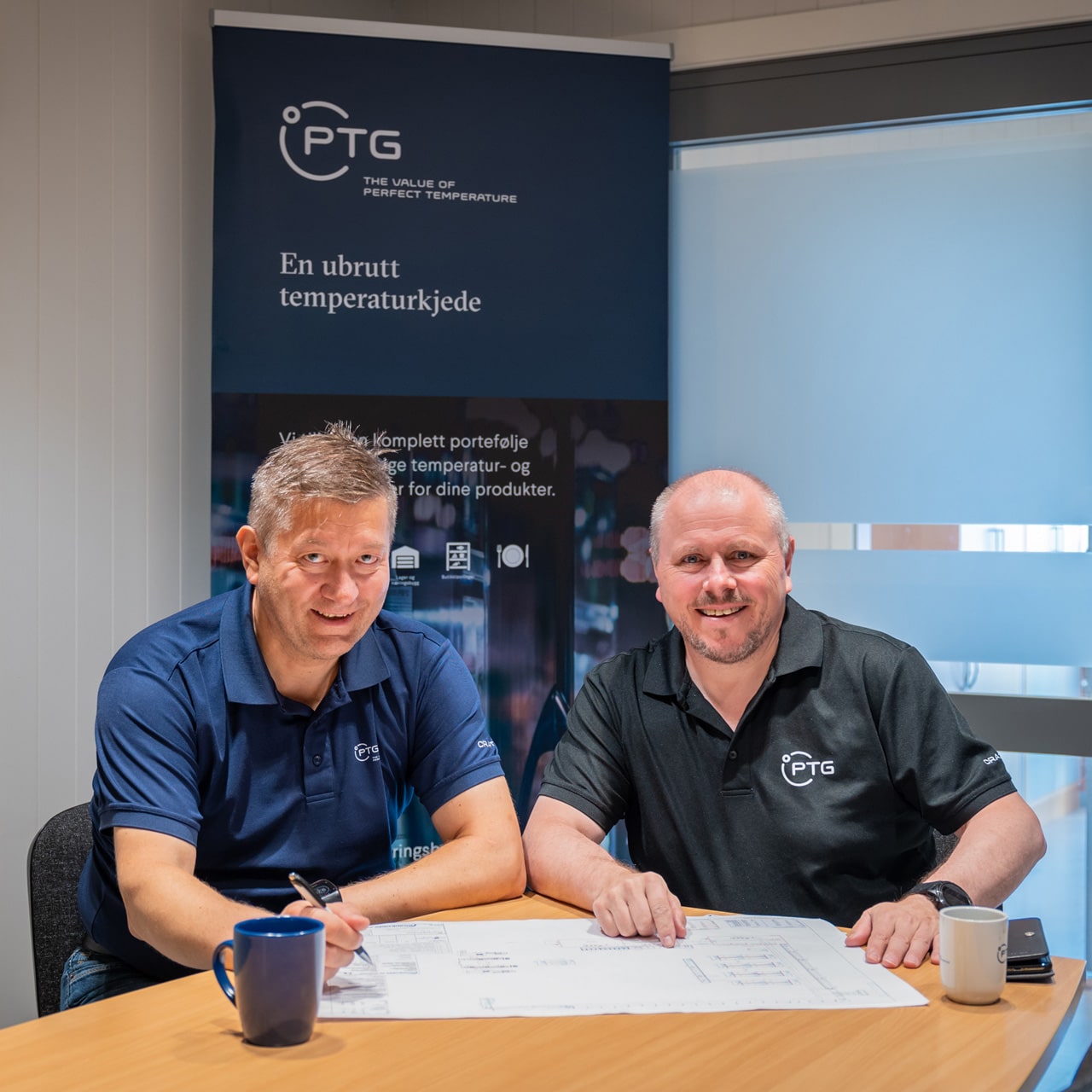 PTG Multi­Kulde AS in Bodø is pleased to be taking the university in an environment-friendly direction. Mikael Andersen (left) and CEO Odd Eirik Nikolaisen. Photo: PTG