From left: Trude Bøe (Tromsø Nærings­for­ening), Frode Berg (PTG), Hans Petter Kvaal (Høyre Tromsø) and Erna Solberg.
Ready to award apprenticeships
The pressing need for qualified personnel in Norway's refri­ge­ration sector, not least to ensure growth for the national seafood industry, was explained to premier Erna Solberg today.
She was given a briefing on the position by entre­preneur and technical manager Frode Berg during a visit to PTG (formerly Kulde­teknisk) in Tromsø.
"Society would shut down completely without refri­ge­ration," Berg said. "We're experi­encing massive expansion in the fishing and aquaculture sectors, and it's essential to build up expertise and recruit people who can serve these industries."
He believes educa­tional provision for entrants to the Norwegian refri­ge­ration sector must be strengt­hened at upper secondary level and beyond.
Course
The Ishavsbyen upper secondary school at Rambergan (previously Tromsø Maritime School) dropped its course for refri­ge­ration and heat pump installers in 2017 because appli­ca­tions were too low.
The following year, the refri­ge­ration sector in the north Norwegian town made a concerted effort to inform young people about the opport­u­nities it offered.
In less than 12 months, the position had been reversed – with a record number of appli­cants for the revived course.
Provision
The industry really needs to maintain provision in Troms and Finnmark counties for technical training in refri­ge­ration and air conditioning, Berg told the prime minister. He empha­sised that the industry was ready to award appren­ticeships in this area.
"Last year's record appli­ca­tions were the result of a fantastic colla­bo­ration between the companies in the sector and others," Berg said.
"They include the Rambergan campus, the Troms county council cabinet member for education, the other upper secondary schools in the district, and not least all the young people who've been interested in what we do."
Healthy
"The world's population is growing, and the demand for healthy protein is driving an ever more vigorous seafood market," Berg pointed out.
"That creates an increasing need for efficient refri­ge­ration and freezing solutions both on land and at sea. Energy is also a signi­ficant raw material, and our collective expertise in using it effici­ently can contribute to substantial reduc­tions in costs and emissions."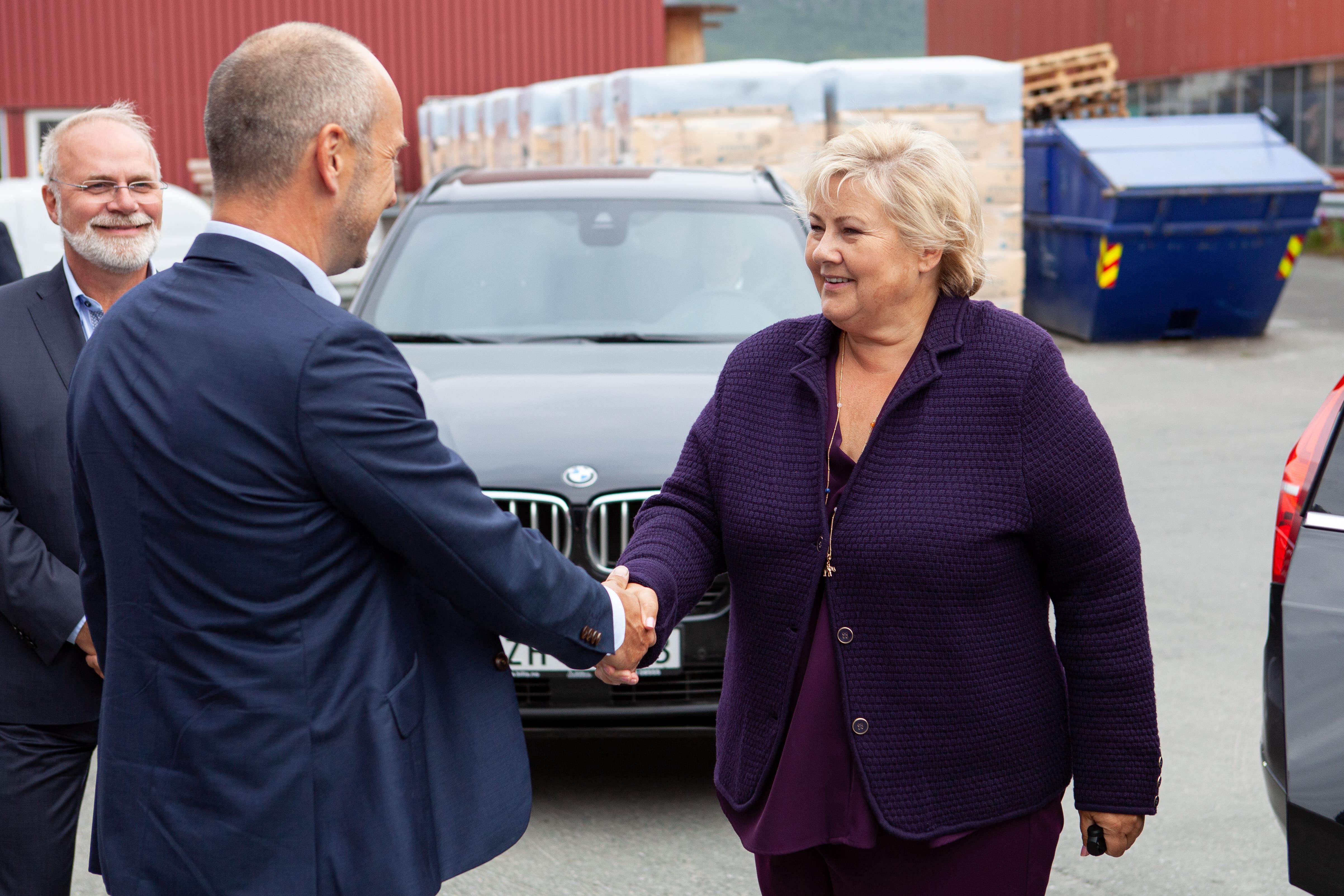 From left: Hans Petter Kvaal (Høyre Tromsø), Frode Berg (PTG) and Erna Solberg.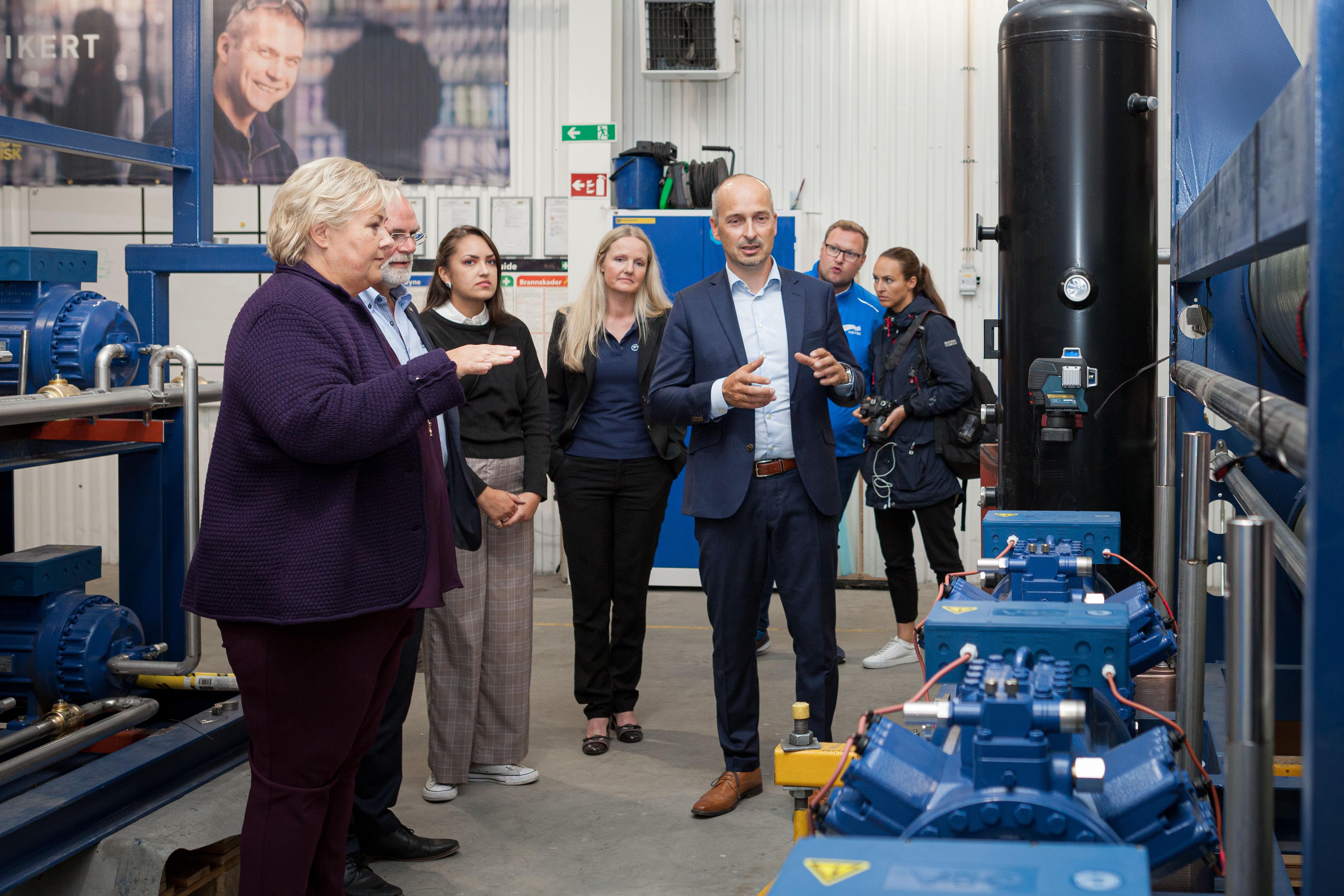 From left: Erna Solberg, Hans Petter Kvaal (Høyre Tromsø), Ragnhild Berg Nilsen (Høyre Tromsø), Liv Mona Arntzen (PTG) Frode Berg (PTG), Erlend Svardal Bøe (Høyre Tromsø) and one of the visiting journalists.