Left to right; Brendan Lloyd (Refri­ge­ration Technician), Jacqueline Hay (Business Admini­strator) and Julian Ramsey (general manager PTG UK).
Recruitment of its first refri­ge­ration technician marks the start to full operation at the British arm of Norway's Perfect Tempe­rature Group (PTG), which is initially intended to serve as a sales and service hub in Scotland.
Brendan Lloyd will be working from the new PTG UK facilities adjacent to the harbour in Peterhead, Europe's premier whitefish port. These were acquired in late October 2022 and ready for occupation just before Christmas.
"With more than 23 years of refri­ge­ration experience in a variety of industry sectors, including marine, industrial and commercial, we're very confident that Brendan has the skills and experience required to serve all our customers," says general manager Julian Ramsey at PTG UK.
PTG is renowned for manufacturing products like Frionordica heat pumps and refri­ge­rated seawater (RSW) systems, Finsam ice machines, SeaCool RSW systems, and Super­Freeze freezing plants based on the natural refri­gerants NH3 (ammonia) and CO2.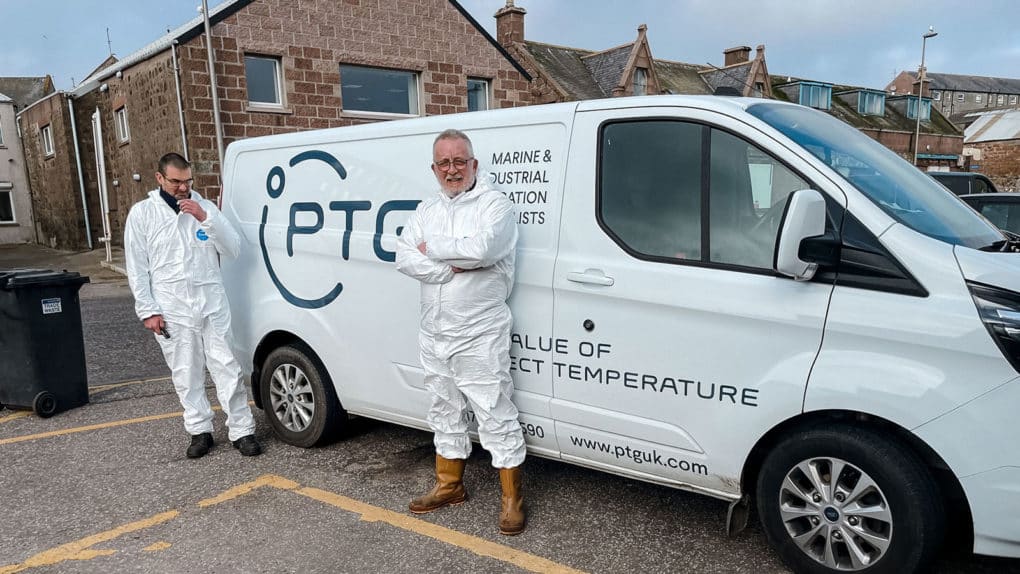 Into action! General manager Julian Ramsey (right) and refri­ge­ration technician Brendan Lloyd at PTG UK ready to tackle their first service job in Scotland. They were called out to deal with non-functioning refri­ge­ration and ice-making equipment at a customer, and soon had everything running properly.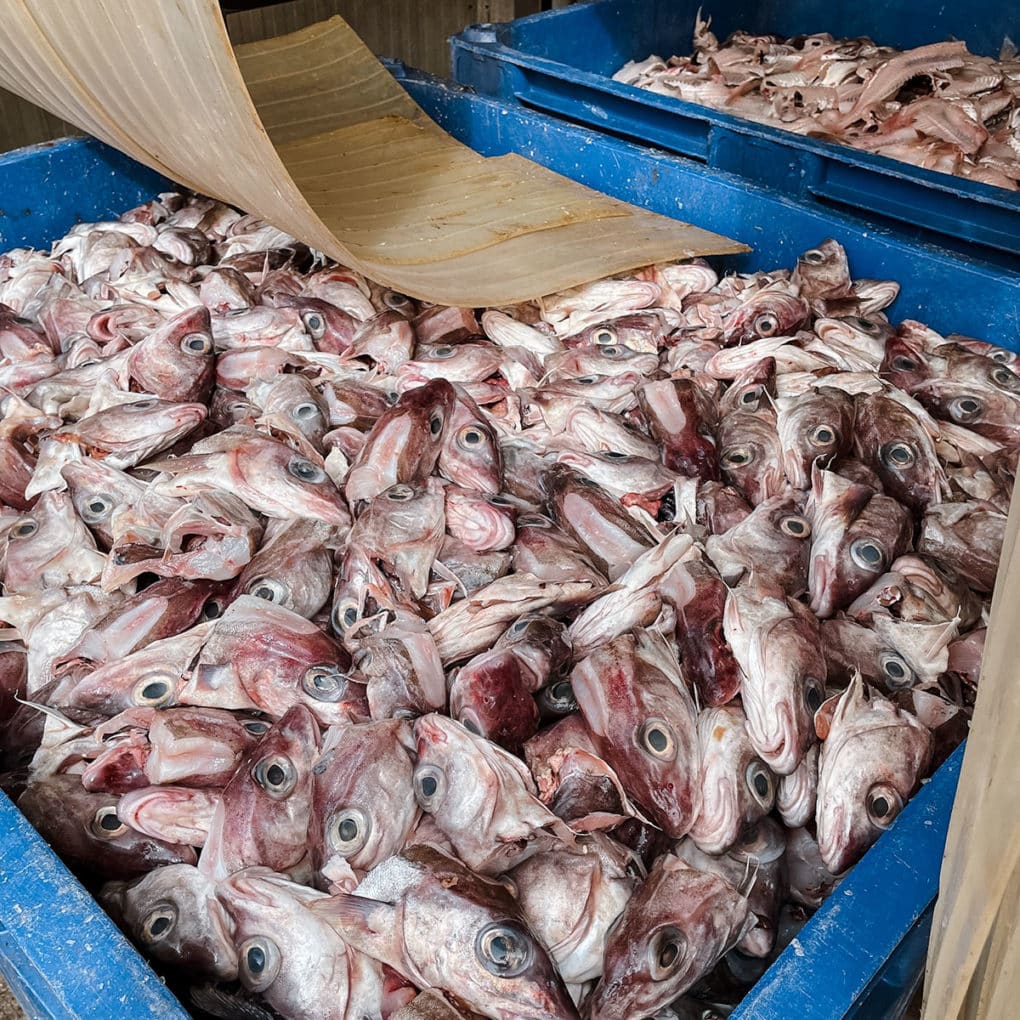 Chernobyl-style jumpsuits were the order of the day for the PTG UK team when tackling refri­ge­ration equipment which formed part of a smelly treatment process for fish residues.
The group's main markets in Scotland are the marine and industrial sectors, with such solutions as RSW systems for cooling seawater on ships, heat pumps, and freezing and ice production systems.
"I can assure the market­place that we're committed to recruiting further techni­cians and appren­tices to meet expected demand, and we are currently in discus­sions with local colleges," says Ramsey. "We see appren­tices as key to the future success of the company."
After meeting and consulting with several leading skippers on Scottish fishing vessels to assess demand and spare parts require­ments, PTG UK has already invested in service vehicles, specialist tooling, refri­gerants and inventory.
"That's in order to be able to serve our customers fully," explains Ramsey. "We firmly believe that service and spare parts availa­bility go hand in hand."
The company will be repre­sented at the Scottish Skipper Expo in May, where its estab­lishment was announced last year.
In addition to Ramsey, Johnny Valle and Morten Stenkjaer, sales director and sales manager respec­tively at PTG Marine & Industry, will be present on stand 03 to discuss any and all refri­ge­ration require­ments which present and potential customers might have.