PTG has already recruited four refri­ge­ration techni­cians for its new office in Alta. That number will be up to six by the autumn. From left: Thorbjørn Isaksen, Ivar Martin Flage, Bjørn Johansen and Espen Hansen. Photo: PTG.
Refri­ge­ration and cooling specialist PTG, which has its head office in the north Norwegian city of Tromsø, has now estab­lished a presence in Finnmark county. "We want to build up and assemble a specialist team here", says Thorbjørn Isaksen, manager of the new service office in Alta.
PTG — Perfect Tempe­rature Group — comprises a Norway-wide and now inter­na­tional team of experts in refri­ge­ration and cooling. It serves both industry and public-sector insti­tu­tions, and is dedicated to helping reduce energy consumption and improve the climate.
"We've long viewed Finnmark as a very exciting region," explains Morten Thyholdt, service manager commercial and climate at PTG and thereby respon­sible for the new venture in Alta.
"Our work there has increased in recent years and, with strong political signals on using natural refri­gerants, we can again contribute to making a diffe­rence. The time is now right, and we've therefore opened a service office to follow up new and existing clients."
He reports that four refri­ge­ration techni­cians have already been recruited for the far northern operation, with two more due to arrive during the summer. Isaksen is one of the new recruits, and has long experience from the refri­ge­ration sector.
"PTG has a strong and good refri­ge­ration and cooling team," he observes. "With them at our back, we're well equipped to build and assemble a group which can help Finnmark to become more energy-efficient and climate-friendly."
Climate-friendly technology is precisely one of PTG's most important priority areas. While old solutions utilise synthetic refri­gerants which contribute to global warming and depleting the ozone layer, natural alter­na­tives have little or no negative impact.
At the same time, the group is devel­oping new technology which provides more perfor­mance per unit of energy.
"The long-term goal is to employ more refri­ge­ration techni­cians in Finnmark," says Isaksen. "We also want to help educate a new generation of such specia­lists here in the north, by offering appren­ticeships and through internal training in our own PTG school for qualified installers."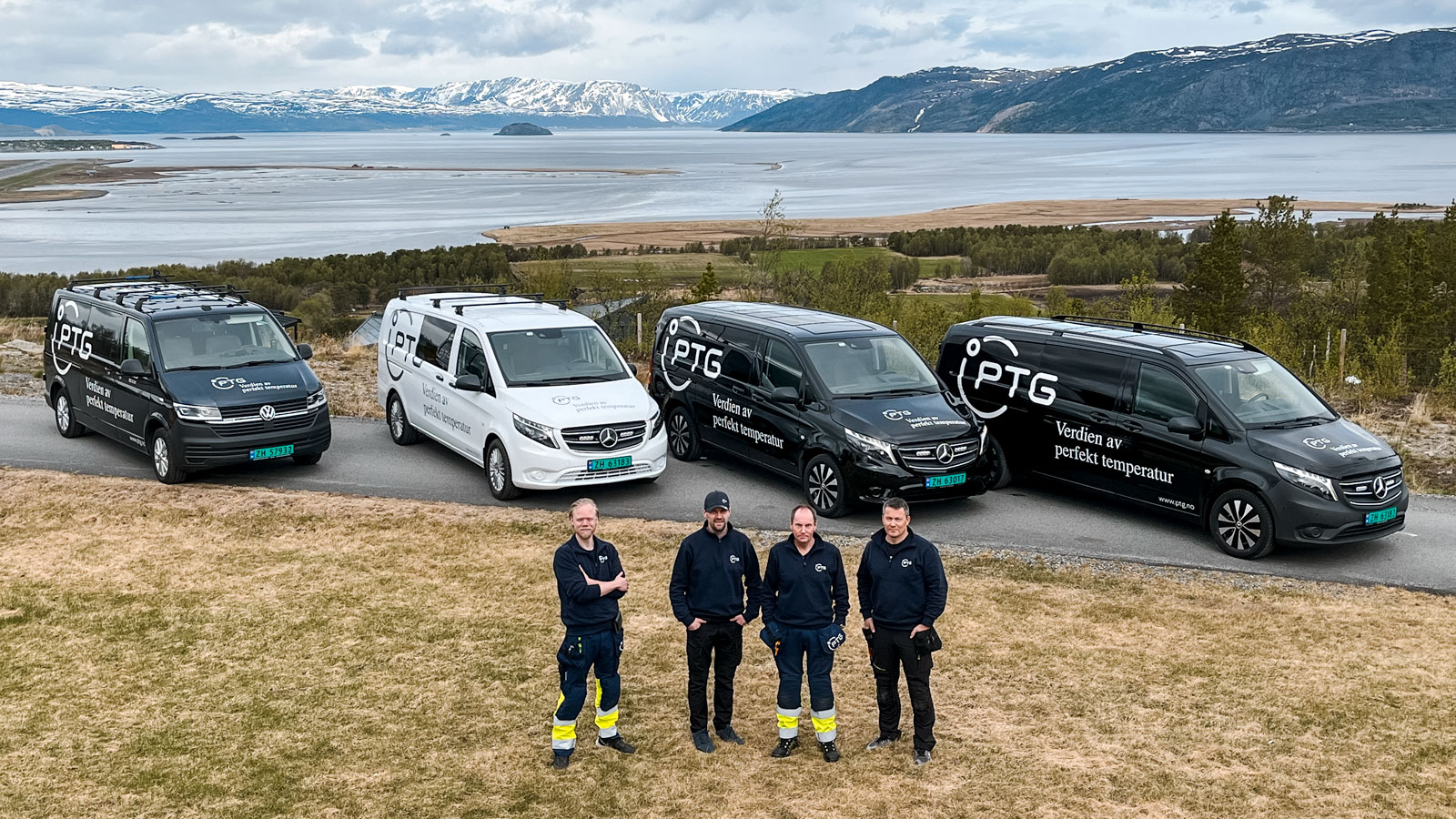 From left: Espen Hansen, Thorbjørn Isaksen, Bjørn Johansen and Ivar Martin Flage. Photo: PTG.